The Bolo Gi Is My Favorite Gi totally light weight durable & Very clean Design Very Well Made Kimono plus got a feee track suit these guys dont play $400 worth of stuff 4 $200 cant beat that!!🤜🤛🤙🙏🥋🇧🇷🇺🇲✔💎🥶
Review by Johnny H. on 19 Mar 2019
All i can say is a Big Thank u To the Storm Kimono Family I want 2 for my kids r u guys gonna make them for kids to they size 8 yrs & 11 65lb & 75 lb thx for the Great Kimono & Track suit Very Happy Customer Gope to Get Sponsored By u Guy In the Future oss!!🤙🤜🤛🥋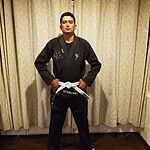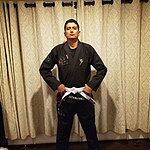 STORM!
Review by ANGUISHER on 5 Nov 2019
ALL I WANT FOR CHRISTMAS!
Good Gi, confortable
Review by Rosa A. on 23 Jul 2019
Good Gi, confortable
Simply the best
Review by Jae P. on 13 Jul 2019
Best kimono ever! Fits perfectly!
Fantastic Kimono
Review by JP on 10 Jul 2019
The Bolo is a great BJJ GI. Bought the A1 as im 174cm for 68kg, the fit is perfect! Quality is top.
However, I feel the international shipping fees are too expensive.
Q: Hi, is it pre-shrunk? And how much can be reduced. I measure 176 cm and weight 92 kg, what size do you recommend?
A: All of our kimonos are pre shrunk so they will not shrink when washed. We would recommend reviewing the size guide so yu can determine the best fit for you as everyone has different preferences and body types. You can also use the video on the kimonos webpage to show you how to measure your kimono from a different company to ensure you order the correct size. The video is a very helpful tool